Your eye exam can feature many diagnostic tests to evaluate your eye health, including a detailed look at the internal structures of your eye. Completing this examination can help identify eye diseases during their early stages, so you can preserve and protect your vision.
One device that may be used in your eye exam is the Optomap, but what is this technology?
What Is Optomap?
An Optomap device is used to create a detailed image of your retina and the back of your eye to examine your eye for signs of eye diseases.
During an Optomap scan, you look into a device that scans your eye, taking an image. Your eye doctor receives a detailed photo that can show approximately 80% of the retina in a single image.
Like other diagnostic tests, getting an Optomap is often an essential part of a comprehensive eye exam.
What Is a Retinal Scan?
A retinal scan, also known as retinal imaging, is a way to capture detailed images of your retina, optic nerve, and the blood vessels in your eye. Depending on the type of retinal imaging, this technology uses different techniques to take photos of your eye and help your eye doctor diagnose eye problems.
Besides Optomap, other types of retinal scanning methods can include:
How Does Optomap Work?
During an eye exam, your eye doctor may need to dilate your eyes to assess your overall eye health. Dilating your eyes can help more light shine to the back of your eye, so your eye doctor can identify eye diseases and other problems.
An Optomap can help your optometrist assess your eye health without dilating your eyes. This technology uses lasers to create a wide image, scanning the eye to see almost 200 degrees. Your eye doctor can use Optomap technology to take many pictures of the back of your eye and identify eye conditions during their early stages.
What Can Optomap Diagnose?
Optomap can help diagnose several eye problems, including: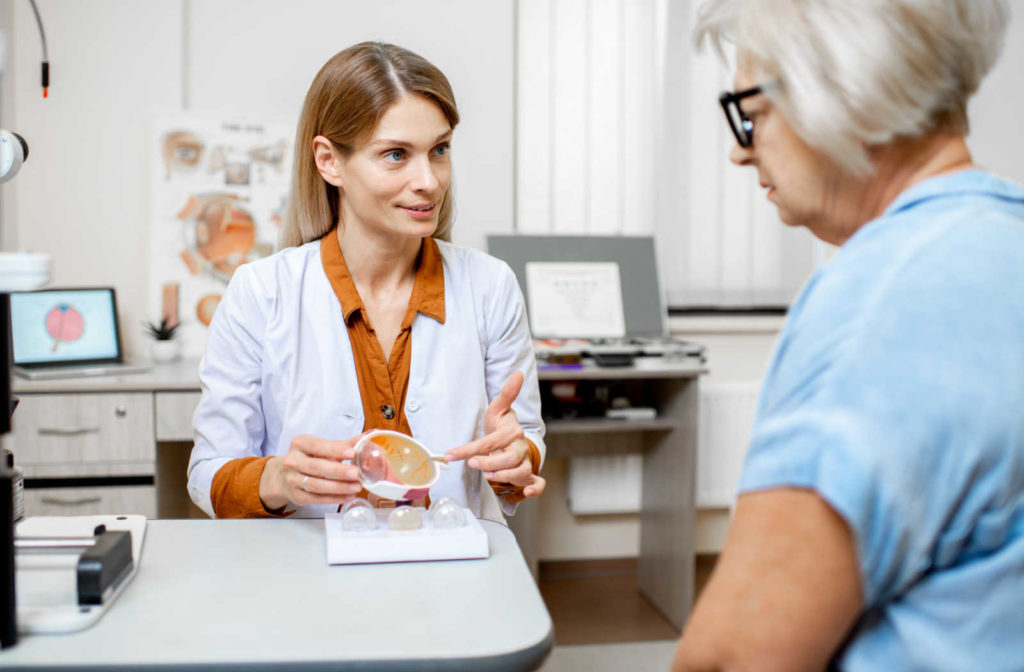 What Are the Pros and Cons of Optomap?
As technology improves, more optometrists use devices like Optomap equipment to protect their patients' eye health and vision. This technology has pros and cons your optometrist will consider before using it. Eye doctors may use multiple technologies to identify eye problems during an eye exam.
Pros
Optomap has several pros, making it a highly useful device for meeting your eye care needs. Besides taking photos of the retina that can be saved for future comparison, an Optomap device can help:
Prevent severe vision loss or blindness through early diagnosis of eye conditions
Detect other diseases like cancer and cardiovascular disease
Provide an ultra-wide image of the back of your eye for thorough examinations
Cons
While Optomap has many benefits, it's not perfect. Some studies have concluded that Optomap can help diagnose problems early, but there may need to be other methods used to support this diagnosis.
Additionally, the device cannot capture a complete image of the eye. However, it can capture a wide image, and your optometrist will take many photos during your eye exam to help identify eye problems. Your eye doctor has many tools to protect your eye health and vision and provide a clear, accurate diagnosis for eye conditions.
Experience the Benefits of an Optomap
Your vision is precious, and eye exams are essential for keeping your eyes and sight safe. As your eye care team, we can use diagnostic tools like an Optomap to diagnose eye problems during their early stages and provide care to help you preserve your vision. Contact us when it's time for your next eye exam to experience the difference diagnostic technology can make.