Promoting Healthy Eye Growth
Myopia affects almost 30% of Canadians and normally begins in childhood. Although myopia normally levels off around age 20 when the eyes stop growing, early diagnosis and management are still vital for preventing potential long-term problems associated with it.
Our eye doctors can help control myopia in children and may also be able to correct it in adults. Find an effective plan for myopia today by contacting our practice.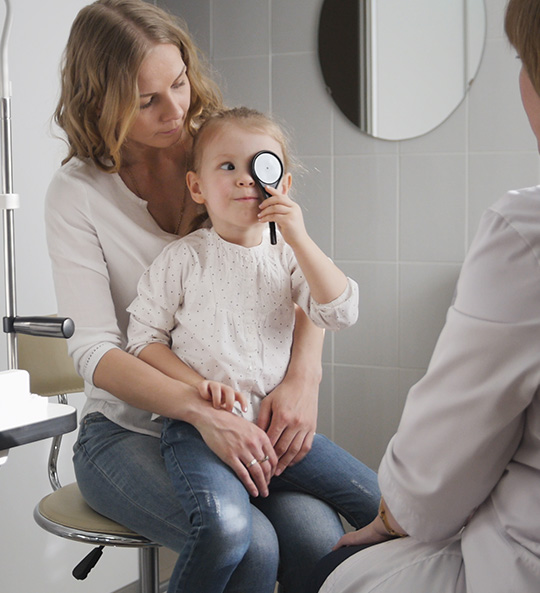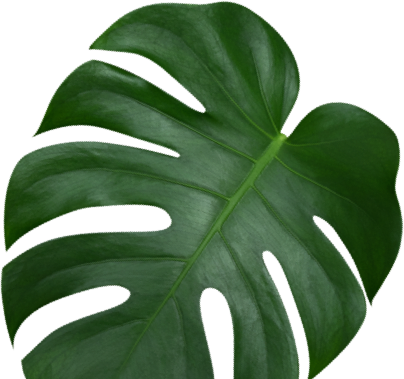 Myopia Explained: Causes & Symptoms
Generally, myopia happens when the eye grows abnormally long or the cornea curves too much. Either way, light entering the eye is unable to focus properly on the retina, resulting in blurry distance vision.
Children with undiagnosed myopia may experience problems in school because they cannot see the board clearly or notice important details during sports and games. In some cases, undiagnosed myopia may even be mistaken for ADHD, resulting in solutions for the wrong issue. Taking your child to our practice for regular eye exams is a great way to find out if they have myopia early and ensure they can get the support they need.
Common Symptoms of Myopia
If someone you know has myopia, you might notice them doing the following things:
Holding devices with screens too close to their face
Squinting an unusually high amount
Mentioning headaches frequently (due to eye strain)
Struggling to drive at night (for adults)
Methods of Myopia Control
Once our eye doctors find out how severe a case of myopia is, we can recommend a method of controlling it. For children, we often suggest contact lenses that condition the eyes to stop growing so fast with a technique called myopic defocus.
MiYOSMART Eyeglass Lenses
We are proud to carry Hoya's MiYOSMART myopia control lenses. These eyeglass lenses feature the exclusive, non-invasive D.I.M.S. Technology, which is proven to slow myopia progression in children by 60% while simultaneously correcting their vision.
These revolutionary myopia control lenses are designed specifically for a child's lifestyle: They're impact resistant, thin and light, and provide UV protection.
Orthokeratology Contact Lenses
Some patients, including older children, may also be candidates for orthokeratology lenses. These lenses change the shape of your eye while you sleep so you can enjoy clear vision throughout the next day. Think of them like retainers, but for eyes instead of teeth!
Myopia Control is Just Around the Corner
Our eye doctors are waiting to help you or your child start controlling myopia effectively. Please book an appointment with our practice to find out how and get started.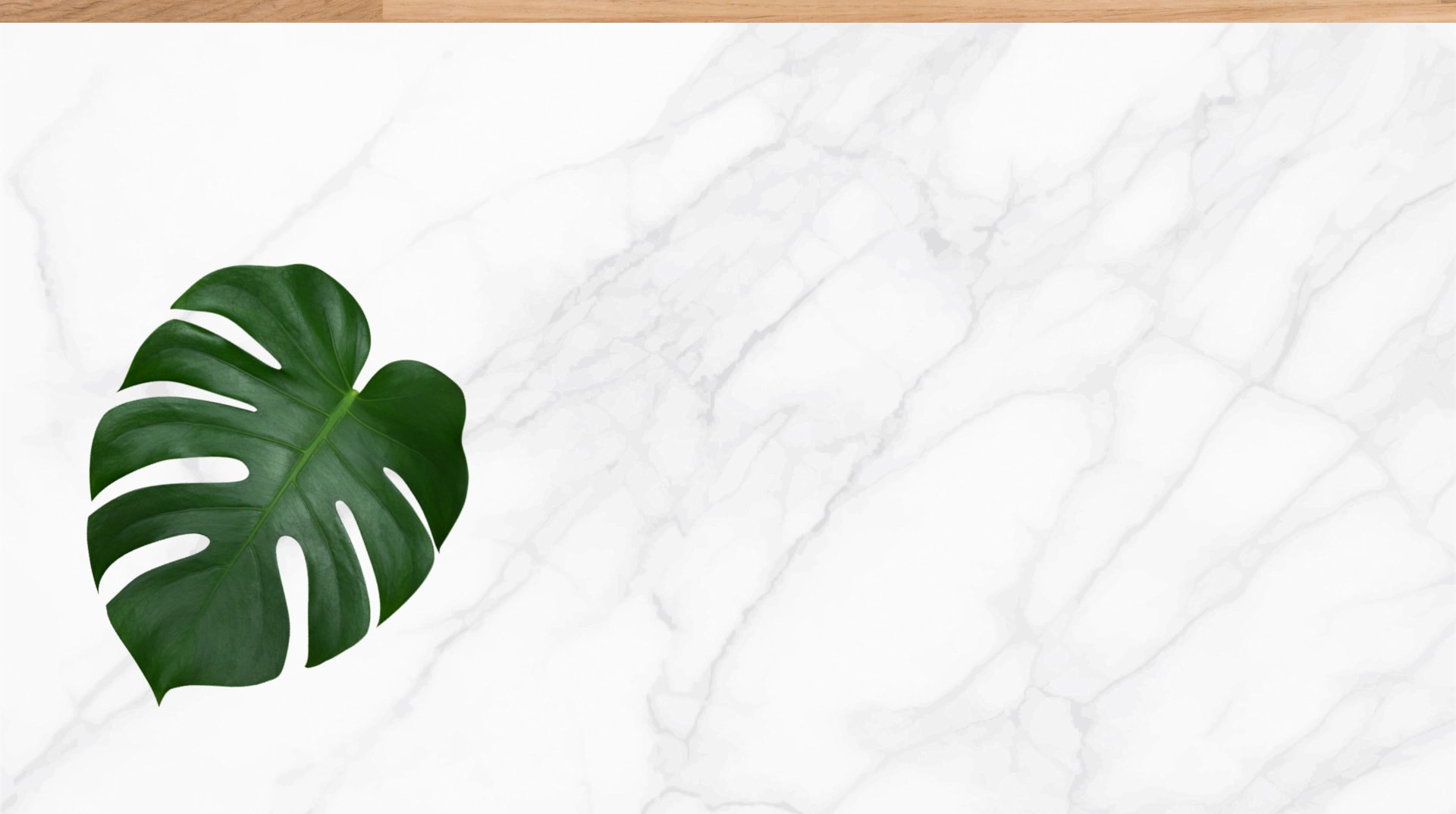 Come See Us
We have plenty of convenient parking in the Southwood Corner shopping centre at the junction of Southland Drive & Elbow Drive.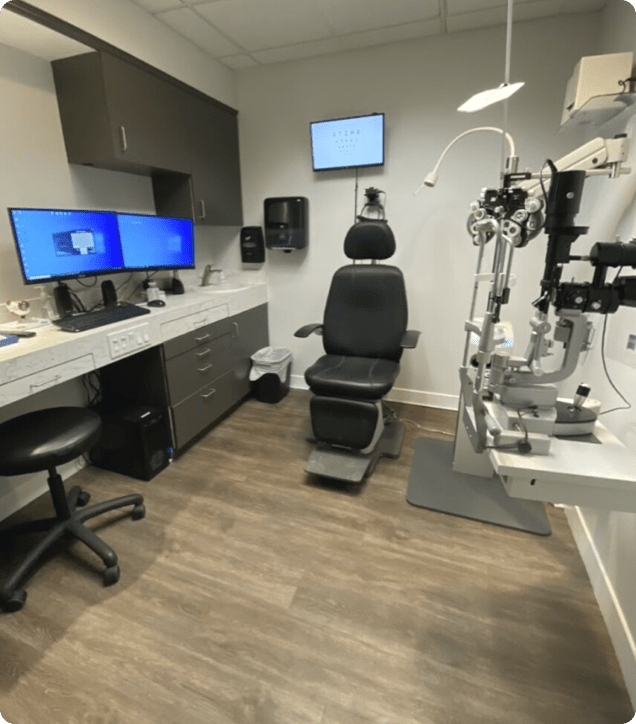 Our Address
160-10233 Elbow Drive SW

Calgary

,

Alberta

T2W 1E8
Hours of Operation
Monday

:

Closed

Tuesday

:

9:00 AM

–

5:30 PM

Wednesday

:

9:00 AM

–

5:30 PM

Thursday

:

9:00 AM

–

6:30 PM

Friday

:

9:00 AM

–

5:30 PM

Saturday

:

10:00 AM

–

3:00 PM

Sunday

:

Closed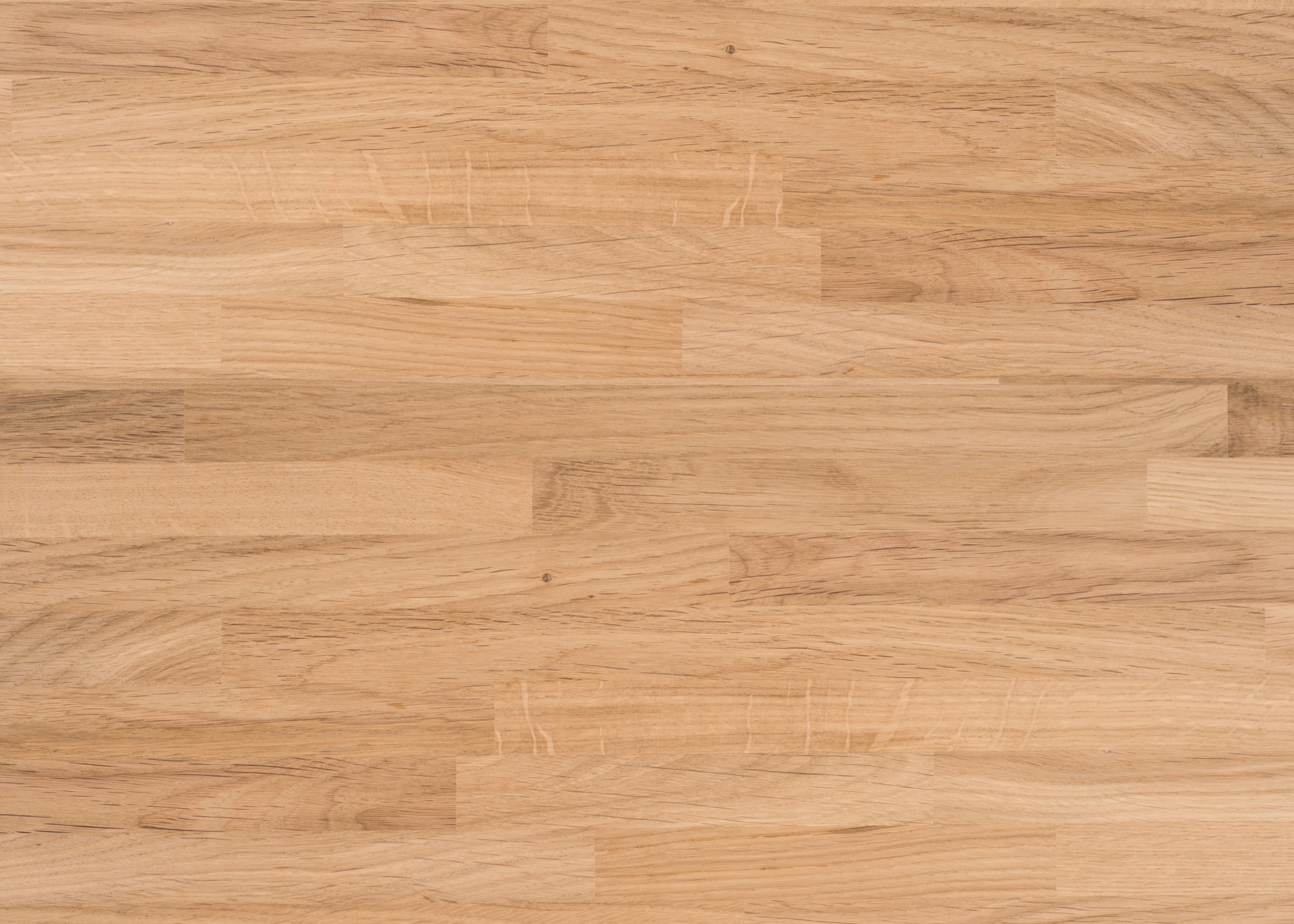 Our Services

Comprehensive Eye Exams
The best thing you can do for your visual health is to get regular eye exams. Our thorough exams include detailed explanations of all tests, plus advanced diagnostic imaging.

Relief From Dry Eye
Our dry climate combined with the digital reality of many people's working lives makes irritating dry eye symptoms incredibly common among Calgarians. Learn how we can help you find relief.

Contact Lens Fittings
Your eyes deserve fresh-feeling, comfortable contacts that deliver impeccable vision. Allow our optometrist to help you find the optimal fit and prescription for your unique eyes.

Prescription Eyewear
Gorgeous frames? Check. Flawless lenses? Check. Find your new favourite glasses in our optical boutique.